Breaking News
A new documentary by Thea Elisabeth Haavet of Stefanus Alliansen on the Christian activism of Helping Hands Korea has been chosen as an Official Selection of the International Christian Film and Music Festival and a Nominee for Best Documentary. See the 6-minute presentation video below of Saved–Escape from Kim's Regime.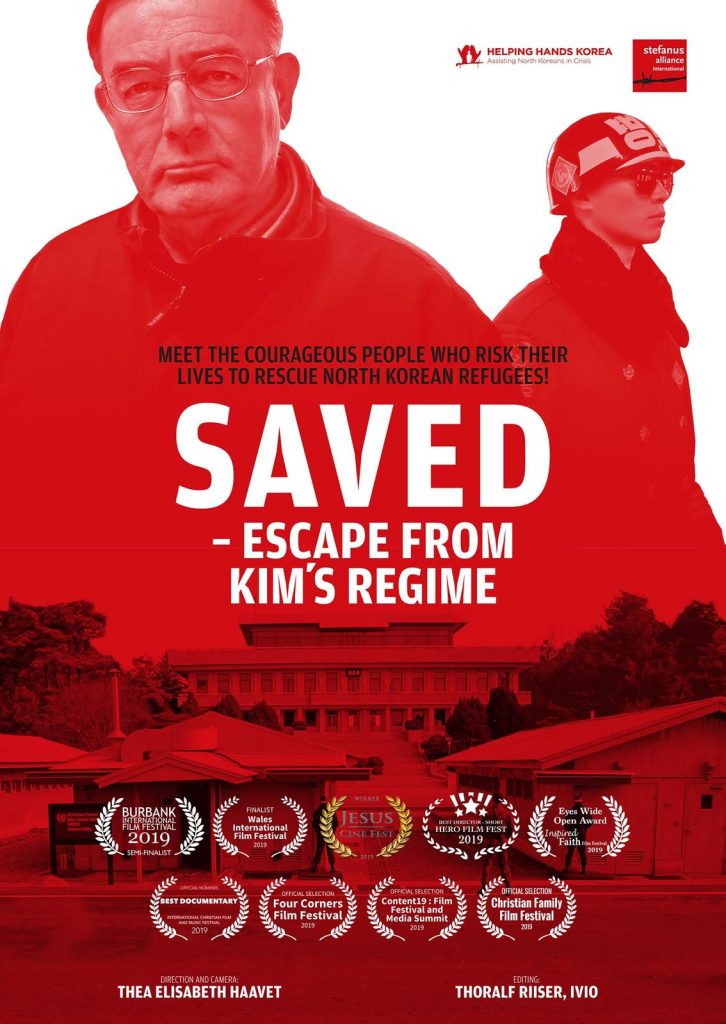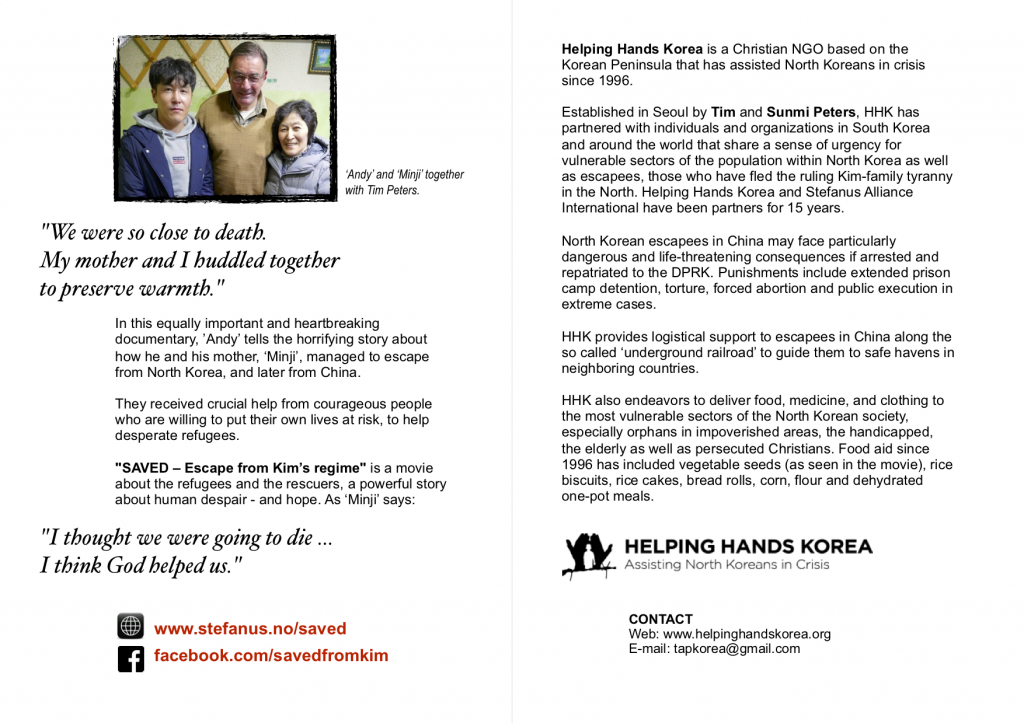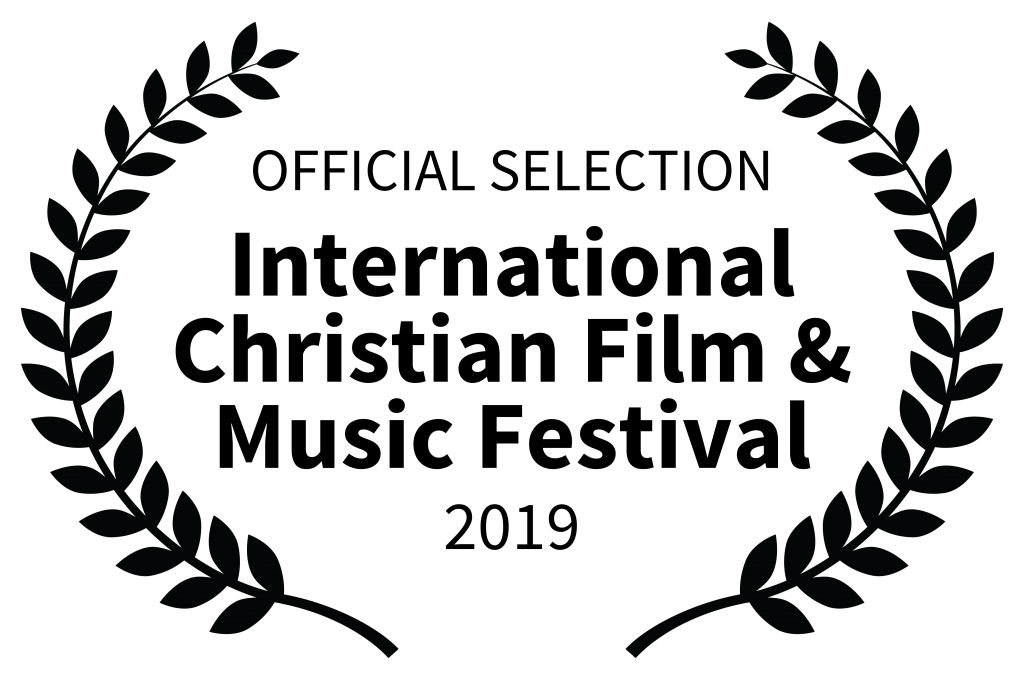 Interviews on HHK's work along the Underground Railroad of East Asia
Catacombs
Helping Hands Korea would like to invite you to our weekly awareness-raising faith-based open forum on all things North Korean. Come help us during our conversations to package vegetable seeds prepared for the 40% of North Koreans who are currently malnourished! Basic translation is provided whenever possible for visitors.
Time: 7 – 9 PM | Every Tuesday Evening
Location: DL Gallery, about 50m turning left from Exit #2 of Samgakji subway Station in Seoul.

Contact
tapkorea@gmail.com
---
Latest Posts